Melt Index (2.16 Kg-230°C) g/10 min: PP-Flake/Powder
Flexural Modulus PSI: 1800
Izod 73°F (ft-lb/in): n/a
Specific feature(s): metallocene flake
Please contact us with any additional questions you may have regarding this material. 940-240-0012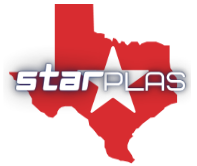 Melt Flow
ASTM Test
Typical Value

Datasheet is not available.
This material will comply with FDA requirements as described in 21 CFR 177.1640.
The above values are intended as a general guide and do not represent results that may be obtained elsewhere. Lone Star Chemical makes no warranty of merchantability and there is no warranty that goods supplied shall be fit for any particular purpose.